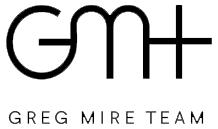 A diverse curation of talented real estate professionals, The Greg Mire Team is committed to providing seamless and enjoyable purchasing and selling experiences in both Manhattan and Brooklyn. Having consistently received industry recognition and honors including The Wall Street Journal/Real Trends' "America's Best Real Estate Professionals" for the past five years, the efficient systems we have established enable us to maintain our sterling reputation.
The most important qualifying factor for being a member of our team is quite simple: Being a genuinely good person. No deal is ever worth sacrificing our integrity. We believe in upholding ethics in the face of adversity and telling you the truth – always - even when it's not what you want to hear. We know the value of presenting all of the facts to ensure you have the intel to make informed decisions. In short: You're in good hands. We have your back no matter what.
In working with us, you are hiring a team of responsive, insightful, confident, and creative individuals to lead you on your real estate journey. You'll receive the full benefit of our extensive network of professional contacts including lenders, attorneys, and our valued arsenal of vendors that will assist you in preparing your home for sale.
The methods we have developed and improved upon year after year are tried and true, and we take pride in our efficiency. Our clients also benefit from the many off-market opportunities that stem from our deep relationships within the brokerage community. It is a testament to our business model and excellent track record that so many of our clients have led to repeat business and close friendships.
We look forward to working with you and helping you achieve your real estate goals.